To arrange a Thanksgiving food drive, please email donationdrives@samaritanhousesanmateo.org
Food drives for Thanksgiving are essential as we serve more than 1,000 meals to celebrate the Holiday and provide our low income families with food to cook at home.  Help us to bring Holiday cheer around the table by running a Thanksgiving Food Drive. It's a great option for businesses, groups of neighbors, classrooms, churches, families, sports teams, or just about any group of people who want to celebrate the spirit of giving during the holidays.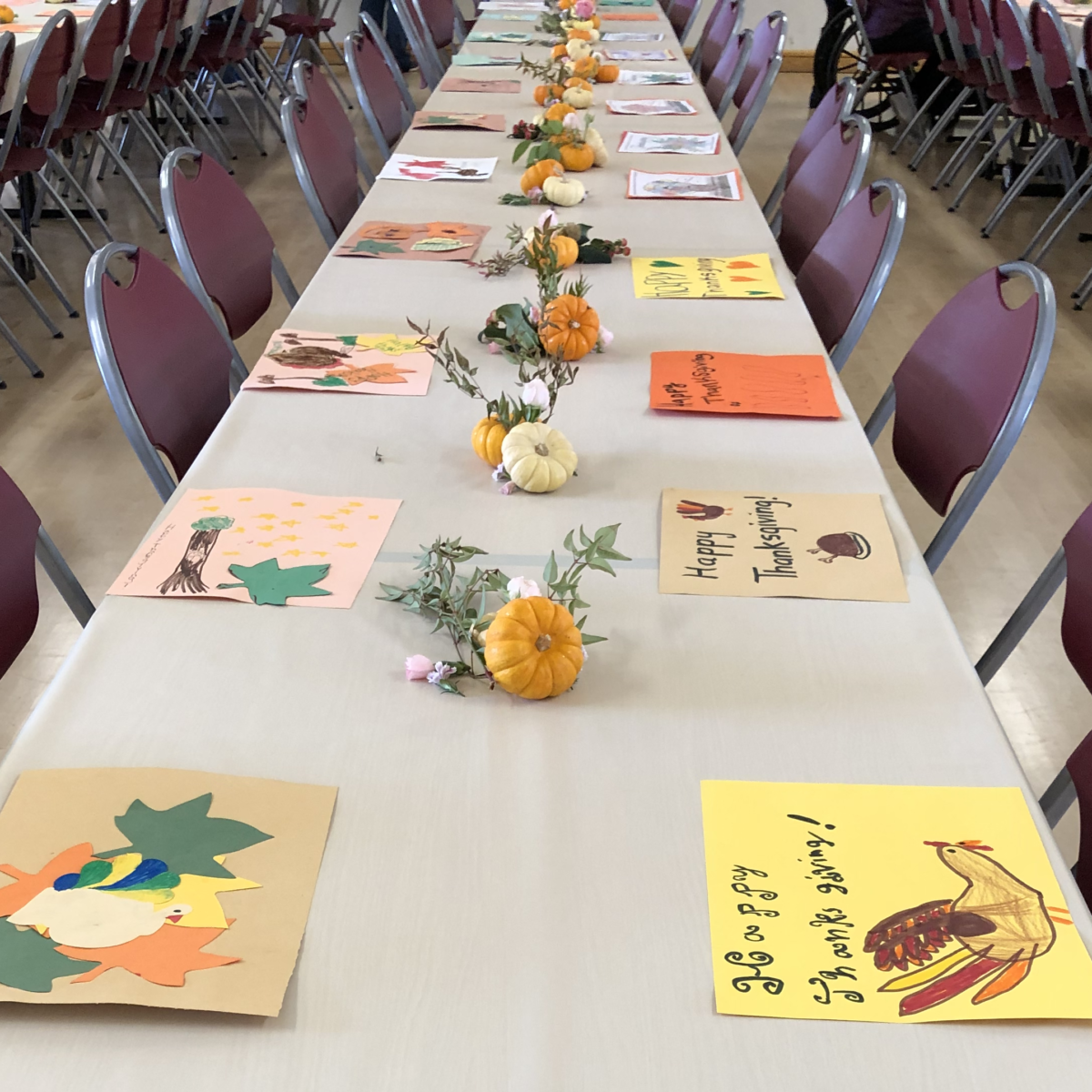 Thanksgiving Food Drives run in November.
A drive is a great way for a group to provide assistance in for the Holidays. If you organize a large drive in your neighborhood, school or work, Samaritan House will provide you with sturdy donation barrels and can work with you to schedule a pick-up of donations when requested.
Samaritan House has a specific list of food that we need for Thanksgiving and the Holidays which ensures we have exactly what we need.
Anything perishable has been marked with a *. Please ensure timely delivery of these items so they are kept at the recommended temperatures at all times.
* Whole Turkey
* Heavy Cream & Whipped Cream
Canned Sweetcorn
Canned Chicken or Turkey
Beef Broth
All Purpose Flour
Mac and Cheese
Ramen Noodles
Nuts
Cake Mix
Hot Chocolate Drink Mix
* Whole Large Chicken
* Stuffing
* Gravy
Canned Garbanzo Beans
Canned Fruit in Juice
Cooking Oil
Brown Sugar
Long Grain Rice
Dried Fruit
Crackers
Coffee and Tea
Powdered Fruit Drink Mix
* Whole Ham
* Butter
* Large Fruit and Pumpkin Pies
Canned Pinto Beans
Chicken Broth
Masa Flour
White Sugar
Pasta
Breakfast Cereal
Brownie Mix
Coffee Creamer
If you shop with Amazon, please open an Amazon Smile Account to buy from there. If you use your Amazon Smile account, we also receive 0.5% of your purchase price from Amazon. Check out our Amazon Smile page to learn more and select Samaritan House as your charity.