Diversity, Equity, and Inclusion Statement of Principle
At Samaritan House, diversity, equity, and inclusion are at the core of who we are. Our central mission is to preserve dignity, promote self-sufficiency, and provide hope with compassion to everyone in the community.
Through our case management services, community clinics, emergency shelters, and food & financial empowerment programs, we are committed to fostering an environment and service practice where all feel valued, respected, and are free from discrimination.
We know through experience that different ideas, perspectives, and backgrounds create a stronger community. We commit to aligning our culture and service practices to further be a beacon of diversity, equity, inclusion, and belonging for all in San Mateo County.
Samaritan House – San Mateo
Since 1974, Samaritan House has brought a new level of hope, dignity, and empowerment to our neighbors living in poverty, fulfilling their immediate needs and guiding them to self-reliance."
As one of San Mateo's leading nonprofits, we are the largest food distribution agency in the county and are recognized as a role model in the community. Our free service offerings include shelter and housing assistance; medical and dental clinics; clothes for children; personalized case management and much more. Each year, we provide services and resources to more than 14,000 low-income and homeless San Mateo County residents in need, including families with children, seniors and individuals living with a disability, veterans and homeless adults.
Our friendly and helpful staff is welcoming, empathetic, insightful and encouraging to every Samaritan House visitor. The staff's professional and socially engaging approach quickly builds trust and breaks down the stigma associated with being in need. It offers our visitors an opportunity to feel comfortable and supported. Visitors also discover that Samaritan House takes a holistic approach to poverty that goes beyond food, shelter and clothing.
At Samaritan House, we believe that serving a client is not a single transaction but the start of an on-going relationship to move individuals and families towards self-reliance.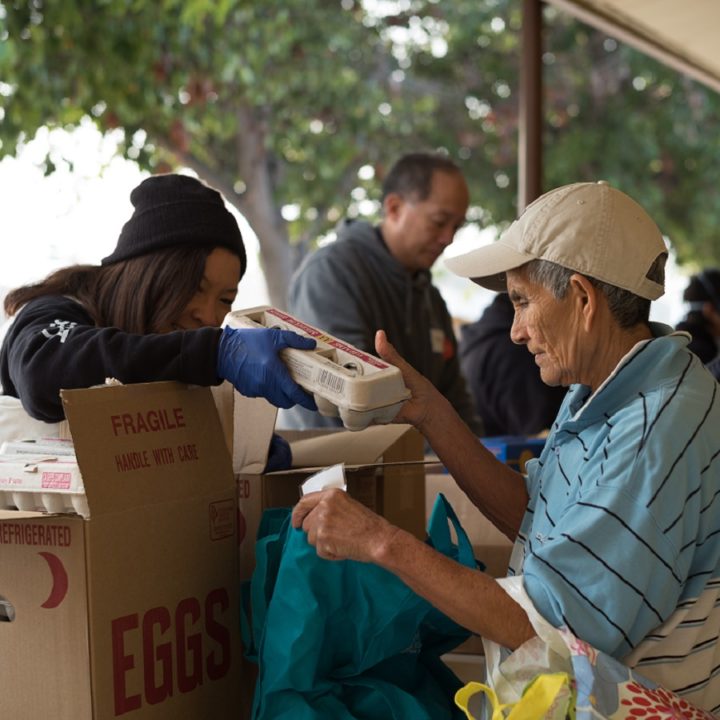 Neighbor helping Neighbor
Help us give back to those in need
Your gift will help us provide dignity and hope to those in need.
Donate Now