News
Samaritan House offers services in new East Palo Alto and Menlo Park sites!
Published on July 18, 2019
EAST PALO ALTO, CA, July 18, 2019– An extension of Samaritan House's mission to improve lives, promote self-sufficiency, and preserve dignity, the Samaritan House South sites offer essential safety net services. These services are designed to keep San Mateo County residents in their homes and, in conjunction with local partners, will provide opportunities for low-income San Mateo County residents living in East Palo Alto and Menlo Park who struggle to meet basic needs such as food, clothing, shelter and health care.
With the expertise of partnering agencies, Samaritan House South seeks to help low-income clients increase their level of stability and self-sufficiency and prevent homelessness. Samaritan House South helps these residents meet their needs through case managers who provide individualized and comprehensive assessment, case management, education and referrals to enriching programs at Samaritan House and other agencies in the community. Our partnerships include Ecumenical Hunger, Fair Oaks Community Center, Fair Oaks Health Center, Project WeHOPE, Peninsula Conflict Resolution Center, Beechwood School, Belle Haven Onetta Harris Center, Ravenswood School District, and One East Palo Alto.
EHP and Samaritan House South have developed a strong partnership that focuses on helping families in need in our community. By providing complementary services to one another, we are able to better serve families and effect greater long-term success. This partnership personifies our mission of 'neighbors helping neighbors with food and so much more!' We look forward to our continued partnership with Samaritan House South.
Lakesha Roberts-Evans, Ecumenical Hunger Program Associate Director
Samaritan House South Menlo Park Satellite will offer the same services that are available at the East Palo Alto site to Menlo Park residents, reducing barriers to access by providing services to these individuals right in their community. The case managers will be at the East Palo Alto office four days a week and in Menlo Park one day a week.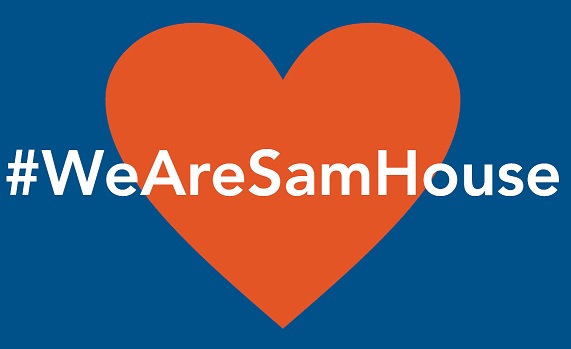 Samaritan House has done an excellent job of working with organizations in East Palo Alto to truly understand this community, the work that's already being done here, and what else can be done to meet the needs of hardworking families struggling to get by. We're glad they're here and look forward to further growing our partnership.
Pastor Paul Bains, Project WeHOPE