Originally published on 20th June, 2019
In Honor of Two Good Men
Dear Friends,
Samaritan House has lost two people dear to our hearts: John Kelly and Dr. Bill Schwartz.
Each created so much of what we value in our organization, and indeed in our community and our lives.
Though not our actual founder, John Kelly was often called "the Father of Samaritan House." In his 15 years as our Executive Director, John was instrumental in growing so many services, always finding new ways to fill the demand for help from our neighbors in need. During John's tenure, Board Member Dr. Bill Schwartz (along with Dr. Walter Gaines), created and grew our Free Clinics of San Mateo and Redwood City. Between them and the many friends they both enlisted, they set our current course in motion, and many of people have had their lives turned for the better.
John's love of people, his deep care for justice, and his willingness to totally devote his life to the community are legendary. Few can say they truly took on the challenges the way he did. But very many can say that they were the beneficiaries of his giving of himself, and many more to come will be able to do so through the legacy that he left with us.
To know John Kelly was to love him. He inspired the best in us. John knew how to gather good people to do good work, even if we didn't know it ourselves. He was the genuine article, and he loved what we have been doing with Samaritan House. Though he did what he did without expectation of recognition, John's accolades were many and included a Jefferson Award for all he did to help others.
He gave his life; saying he "spent" it would be very wrong. He left this world better than he found it, for sure. He was a truly GOOD man.
Bill Schwartz, founder of our Free Clinics of San Mateo and Redwood City, was the spark and the fuel behind growing this remarkable service. The Clinics bear his stamp as the largest and one of the only free clinic programs available to the uninsured on the Peninsula.
The apocryphal stories about Bill are always about his uncanny ability to spot and recruit talented volunteers. Once he got that glint in his eye, he had you, and you would thank him for the opportunity!
He was a leader with a gentle, loving way. In his family, his house of worship, his community, he gave of himself freely and drew the same out of so many others toward our common good.
Bill was recognized by the Dalai Lama. His exploits, as examples of how to live life when you retire, were featured in the New York Times, in a book about retirement careers, and in the San Francisco Chronicle. Dr. Schwartz was also a Jefferson Awardee; another honor very well deserved.
Bill was a gardener and a poet, too. Growing things was his joy in life, whether plants or people.
Bless you, John and Bill. We have been blessed to have had you with us.
Please join with us in honoring and remembering two truly good men and in carrying on their heritage through our work and in our own lives.
Sincerely,
Bart A. Charlow, LMFT
Samaritan House CEO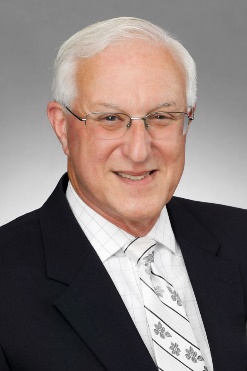 The 2019 Main Event: HOPE IS….
On March 16, the San Mateo community celebrated the generous hearts who bring hope and opportunity to our neighbors living in poverty. ABC7 News Anchor Dan Ashley was Master of Ceremonies and did a fantastic job of entertaining guests. It was another recordbreaking night, and we extend our deepest thanks to our event sponsors, supporters, volunteers and staff. We especially would like to thank our Presenting Sponsors, Carole Middleton, along with Sutter Health Mills-Peninsula Medical Center. It was certainly a night to remember!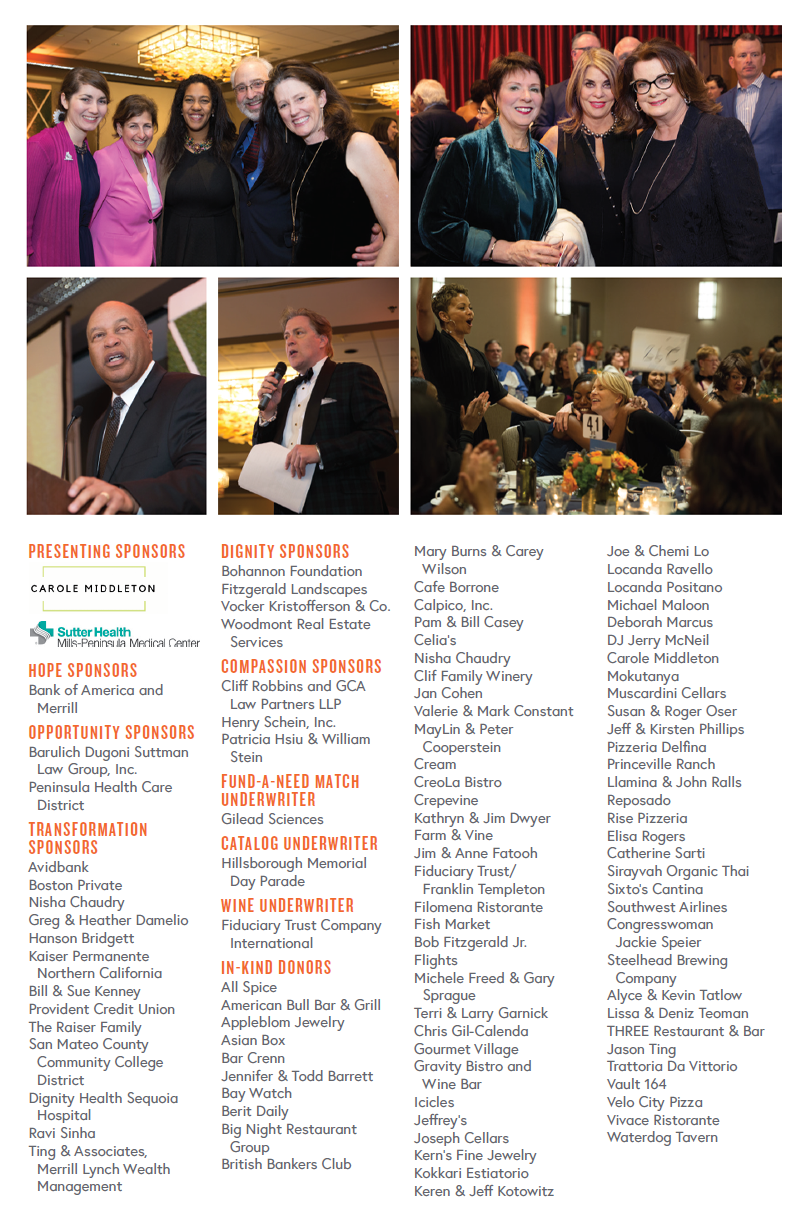 Backpack Drive: Help us Help Kids Succeed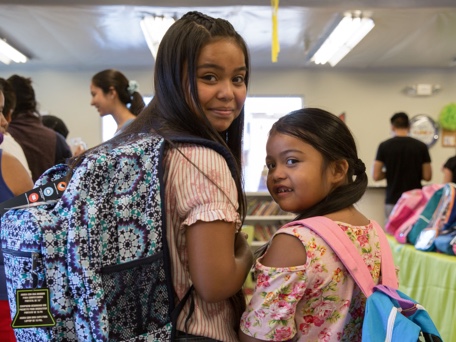 Summer is here, and before you know it the 2019/2020 school year will be upon us. For many of our families, back-to-school is a very stressful time. As back-to-school costs soar, ballooning lists of school essentials are breaking family budgets. Families face the challenge of buying school supplies with money they don't have; money desperately needed to pay for housing or food. To help ease the financial burden and ensure all of San Mateo County's children have the same opportunity to start the new year school ready, Samaritan House hosts an Annual Backpack Giveaway. Last year, we gave out more than 1,500 backpacks loaded with grade-appropriate supplies. With your help, we hope to hand out at least 2,000 backpacks in 2019! Please consider donating a backpack filled with supplies, hosting a backpack drive or giving online. Our wish lists can be found here. Please help us send a child (or two) off to school with a smile. Together, we can help kids succeed!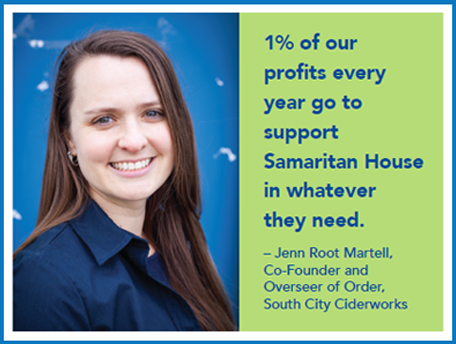 I'm supporting Samaritan House with a Legacy Gift because Samaritan House holds a special place in my heart. When the needs of the community changed, Samaritan House has stepped forward to care for the people who need help now. They do a fantastic job of helping those in need with all the basic necessities of life such as food, healthcare, clothing.
Pam Frisella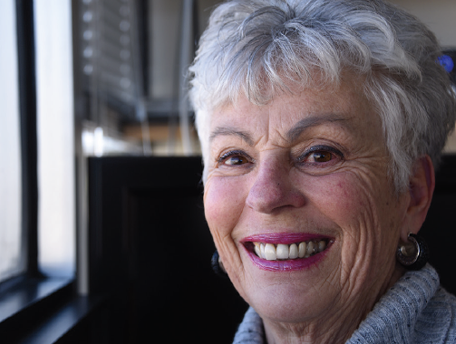 What do you want your legacy to be?
Join other like-minded people who want to build a brighter future filled with hope for thousands of homeless and low-income San Mateo County families and individuals. Legacy gifts are not just for the wealthy, but for all of us as we start to prepare for our retirement and plan for the allocation of our estate. Designate a gift to Samaritan House through a will, trust, or other planned gift and ensure a lasting impact for generations to come. To join the John Kelly Legacy Circle all you need to do is tell us that your gift is in place. Contact Jessica Mitchell at 650-523-0817 or send an email to jmitchell@samaritanhousesanmateo.org. We respect your right to privacy and will keep your intention confidential, if you wish.