We are looking for volunteers to donate their time through one of our urgently needed volunteer opportunities!!
Food Services Support Monday through Friday between either 9am to 12pm or 1pm-4pm (weekly commitment for at least 4 consecutive weeks)
Mobile Meals delivery drivers Monday through Friday between approx. 3-5pm (ongoing and sub-basis schedules available)
Your time is one of the best gifts you can offer.
We need your help to ensure the working poor of San Mateo County aren't invisible. Join our team of over 3,300 volunteers and help us give those in need a way to combat all the pressures of poverty that they face.
With eight locations in San Mateo County serving over 14,000 clients, there are lots of ways you can help—and we make it easy. Chop vegetables in our kitchen. Sort clothing at our Kids Closet. ¿Puedes ayudar como traductor? If you have a medical or dental background, you can help at one of our two medical clinics. Scroll down to see what opportunities are available for you or your group.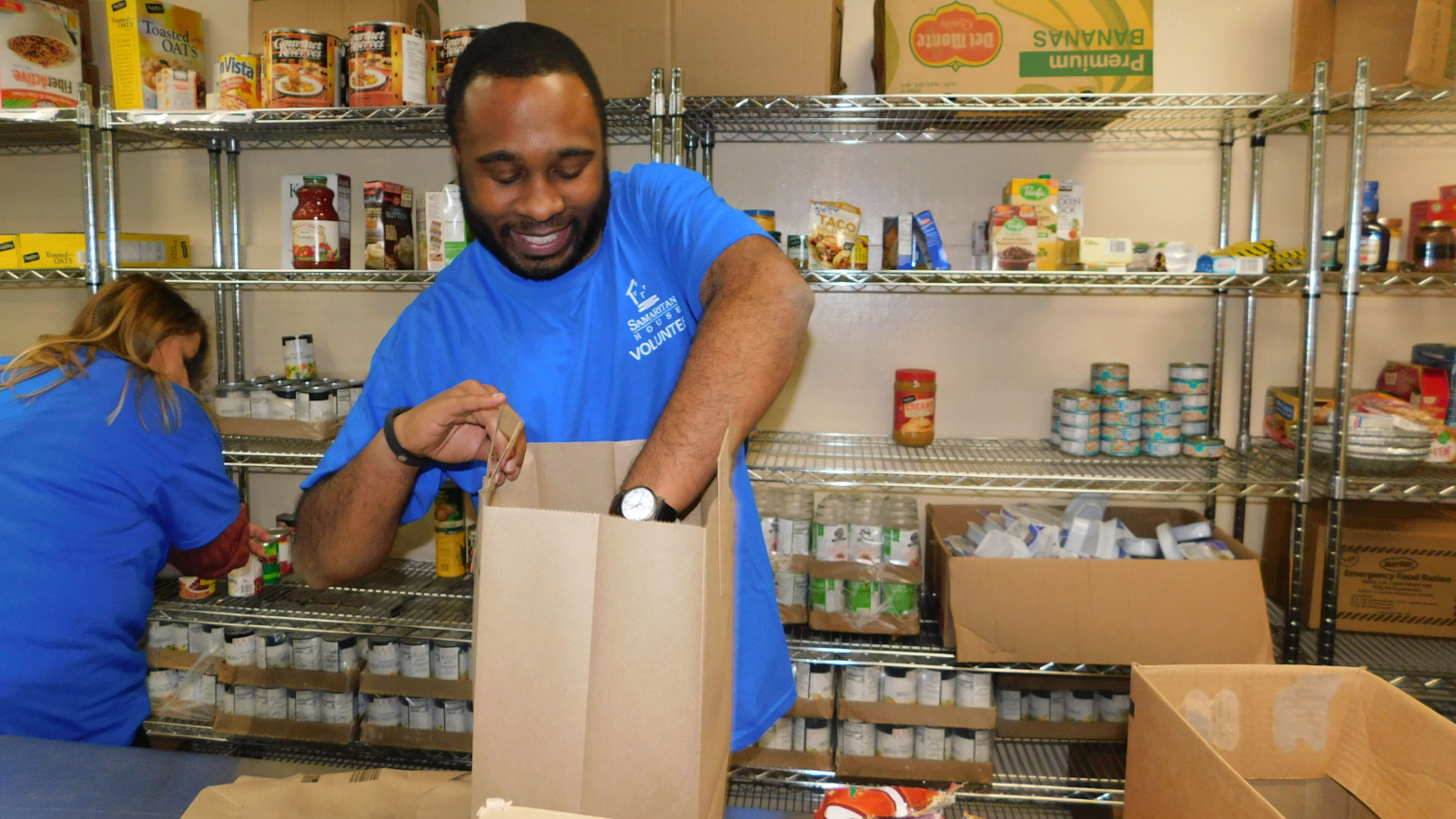 You get so much more than you give when you volunteer. It's rewarding to know I'm making a difference. Everything is always organized and Samaritan House makes it simple but meaningful.
Michael, Burlingame
We are urgently in need of kitchen and pantry volunteers to meet the need facing our impacted neighbors. If you are able to commit weekly for at least 4 weeks, please 
email
 volunteering@samaritanhousesanmateo.org today.
Available shifts are 9am-12pm or 1pm-4pm, Monday through Friday.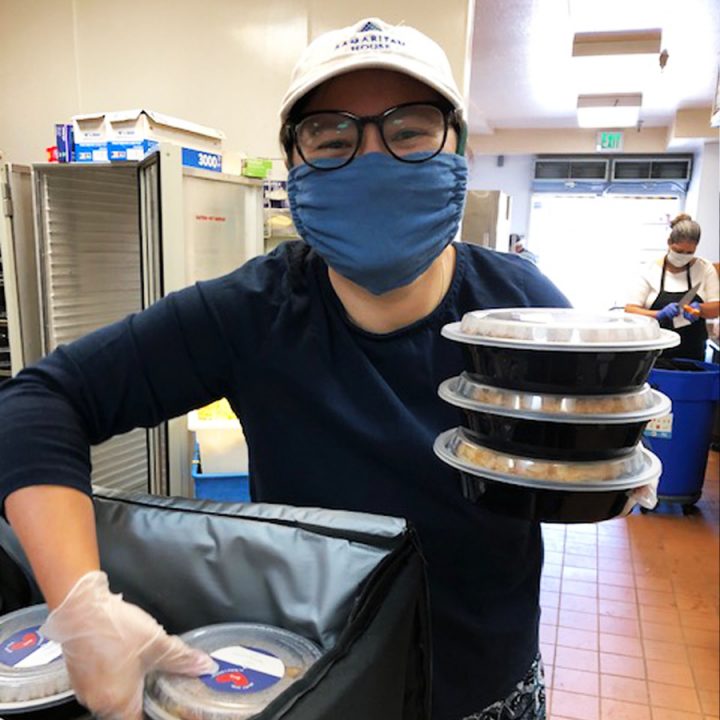 Battling poverty and making change.
At Samaritan House, we believe an enduring community is only possible when every person has the resources they need to live. But it takes a village—did you know that 67% of our support comes from right here in the community? Be an active part of relieving the pressures of poverty. Volunteer and get involved.
Match the kind of volunteer you are to the opportunities below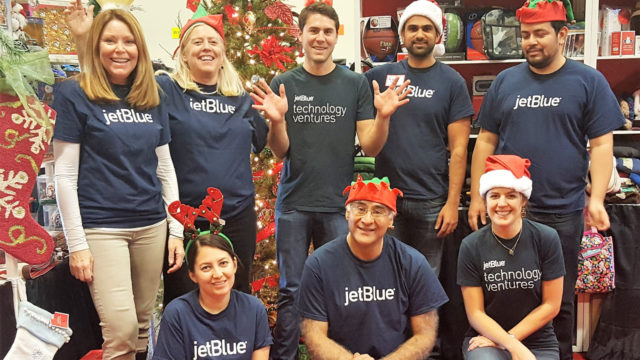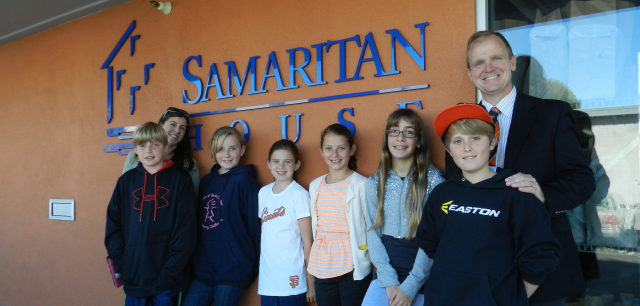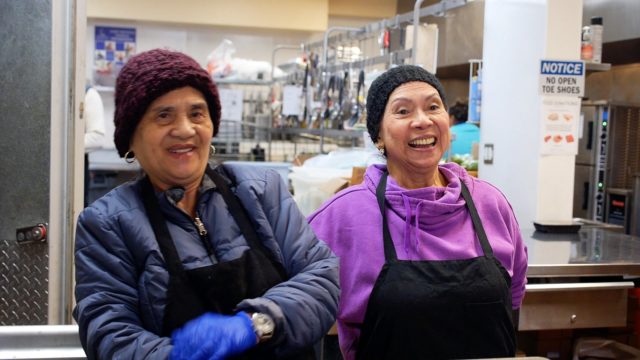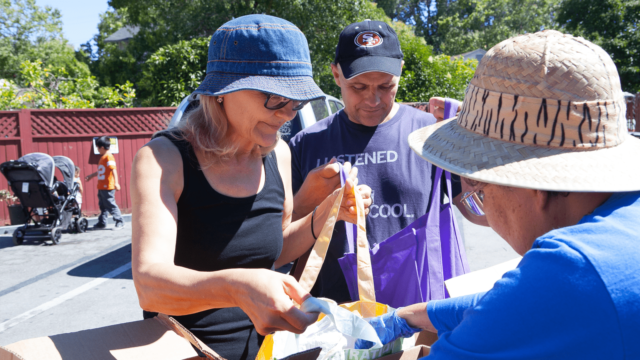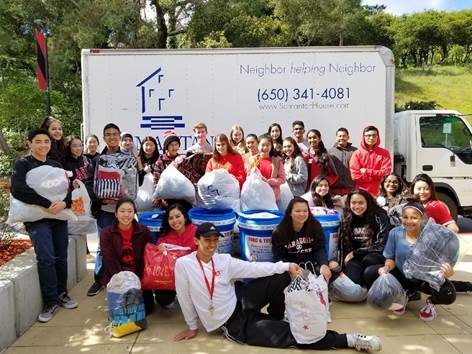 Children, Youth & Families