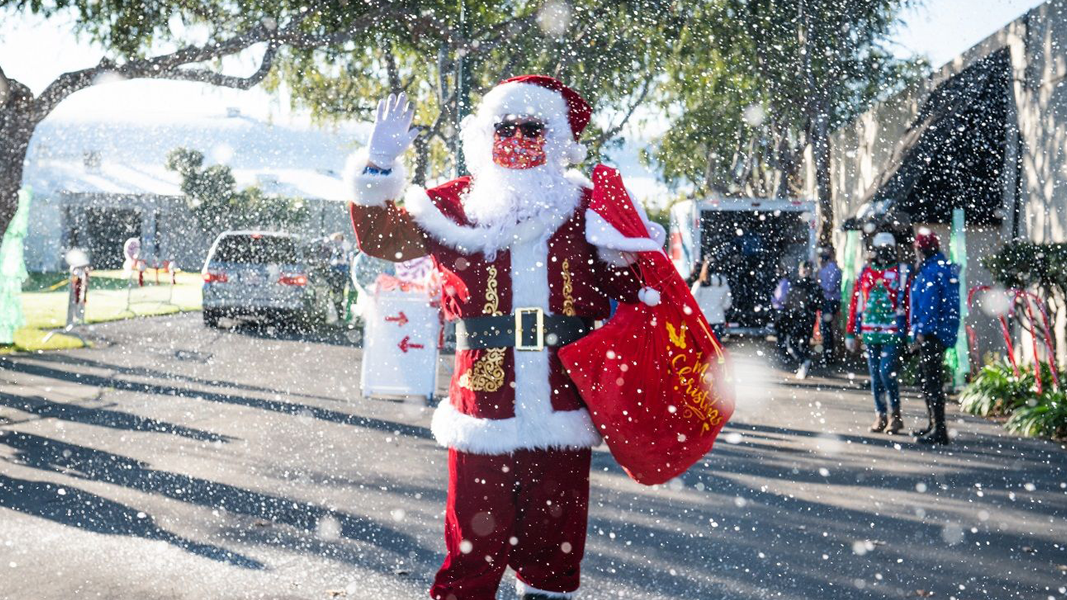 Every family deserves to share in the joy of the season without having to choose between holiday cheer and a warm meal or safe place to sleep. Dignity goes beyond the essentials, and for many individuals and families struggling, this jolly season can often be a difficult time. Join your neighbors during this special time of year by supporting our toy drive, running your own drive, participating in Family Sharing, and more.
Support Our Toy & Gift Card Drive
We are excited to spread cheer again this year at a toy and gift card drive in early December. Help us ensure we have enough toys for children and gift cards for teens by contributing to our virtual holiday drive.
Link: https://www.roonga.com/samaritanhouseholiday2023.
Run a Drive
We welcome schools, community groups, and businesses to arrange their own drives for the following items.
Thanksgiving and Winter Food
Toys for children
New children/teen winter coats
If you are interested in running a drive, please contact donationdrives@samaritanhousesanmateo.org to get started.
Note that Samaritan House cannot accept any toys at Pacific Blvd due to limited storage and parking lot use for other deliveries. Please note that we are working with the Hillsdale Mall Giving Tree this year and any donations dropped off between November 24th and December 14th will be given to us and distributed at our event. Alternatively, you may reach donationdrives@samaritanhousesanmateo.org to organize a special drop off directly to the event center during certain dates.
Family Sharing Program
The Family Sharing Program provides a wonderful opportunity for individuals, families, businesses and groups to provide personalized holiday food and gifts to low-income families.
For more information about this program, please click here.
Volunteer
We are anticipating increased need for Mobile Meals and Grocery Rescue drivers and there are so many great ways to get involved with your family, corporate team, or community group this time of year. Please reach out to volunteering@samaritanhousesanmateo.org with your availability and area of interest.