News
Back to School Drive 2020
Thank you for your participation in Back to School Drive 2020!
Mark Abel
Donald Acamo
Adrienne Addicott
Khaleda Akbar
Diane Androvich
Glenna Auerback
Kathleen Augusta
Karim Azar
Trish Ballard
Allyson Banducci
Bank of America
Sandra Bardas
Molly M. Barton
Serina Beauparlant
Margaret L. Becker
Lucy B. Beisecker
Lillian M. Bent
Mary Berdell
Janice and Dennis Berkowitz
James R. Berthelsen
Tami Bhaumik
Sandy Blair
Palmer H. Bleichner
Susan R. Blockstein
Judith Gold Bloom
Kristi Blundell
BNI Thank Goodness It's Wednesday Chapter
Lisa K. Borgeson
Kimberly W. Bottoms
Michael Bower
Kathryn Breaux
Heather Brien
Karen Brodersen
Michael Brownrigg
Manuela Bugnar
Jennifer Buhl
Janet Buncke
Carolyn G. Bunje
Tish Busselle
Nancy Calibjo
Shana and Michael Callan
Maria Canjura
Louis Cano
Suzanne A. Carder
Pamela Mills Casey
Andrea Cerc
Danielle R. Chamberlin
Nancy Charlow
Wen Ling Cheng
Robert A. Chinn
Christine Choi
Justine Choy
Patty Christofferson
Church of Christ San Mateo
Michele Cinq Mars
Joan Cleary
Antoinette Cochran
Jackie Cockreham
Rosy Cohen
Kimberlee Crellin
Patricia Cruz
Jean Cushner
Diane Dacosta
Berit Dailey
Donna Damelio
Matt Damelio
Anushree Dave
Katharine De Anda
Kristin DeClark
Barbara I. Dedo
Sarah Delaney
Nicholas Alexander DeLuna
Kathleen Dietrich
Marilyn Dinges
Kathleen M. Douglas
Elizabeth G. Duff
Keith Duncan
Kimberly Jo Dunne
Kathryn Dwyer
Patricia Dwyer
Stefanie Egan
Tracie E. Ehrlich
Cameryn Erickson
Diane M. Ervin
Kathryn Evans
Viviana Faga
Joyce W. Feldman
Susan Fernandez
Janet M. Ferrera
Shannon Adams Ferris
Amy Figueroa
Maureen Fitzgerald
Stephen Floor
Roxie M. Folsom
Denise V. Fournier
Tara Fowler
Debra Fowler
Linda Franklyn
Elaine R. Fraser
Michele Freed
Elena R. Fresquez
Sandra Fricke
Dyanne Friedlander
Erin and Michael Frost
Marie Genc
Morgan H. Gerhart
Caroline Glesmann
Cory Goligoski
Tony Gonzalez
Sheila Gordon
Julie Graham
Regina Green
Stanford Green
Barbara Grele
Shadi Haag
Myra Haggerty
Irene Hall
Kaarin Hardy
Colleen Harrington
Jamie Harris
Suzanne M. Harwell-Wells
Susan Hasse
David L. Haw
Andrea and Todd Hedeick
Ashley Helenius
Andrea Herrera
Sara Heston
Kim Hoffman
Susan Hoffman
Doug Hollin
Mary Holst
Khristine Holterman
Marissa Huang
Renee Hurni-Gray
Imperva
Claire Jackson
Toney and Rachel Jacobson
Jennifer Jacoby-Yeh
Jay Janton
Christine H. Jeck
Faye Jennings
Kathy Joyce
Nancy Kaiser
Hope Kavoosi
Orene L. Kearn
Brooke Kelly
Heidi Kennedy
Kelly Kenny
Stephen Kessler
Susan Ketcham
Gabrielle Khedr
Megan Klein
Mary Klestoff
Kim Koivisto
Leslie Kramer
Valerie Krieman
LeAnn Krzyzanowski
Sony Lake
Laureate Lambda Zeta
Pamela Lampkin
Paola Lancellotti
Michele LaPlante
Janet Laurie
Shauna Lawry
Peggy and Richard Le Doux
Cynthia Leathers
Vic Lee
Sherman C. Lee
Katherine P. Lee
Michele LeSieur
Grace Leung
Feralee Levin
Karen Li
Amy Liebman
Melinda A. Longaker
Rebecca Lucia
Michael Luu
Patricia Lynch
Charles Maguire
Roma Mah
Lata Malla
Doreen R. Maller
Deborah Marcus
Beth Martin
Kathleen Martin
Kate Martinez
Saane Martinez
Susan Martinson
Jenelle K. Masterson
Catherine A. Mathews
Lauren W. Mathews
Tish Matulich
Pamela McCarthy-Hudson
Lisa McCormack
Jane E. McCreary
Diane McCubbin
Sean P. McGowan
Mary-Helen McMahon
Julia McMillan-Jones
Ronald Meraz
Merrill Lynch Palo Alto
Merrill Lynch San Mateo
Florenta Minasian
Kathleen Miscoll
Karrie Mitchell
Karen Moen and Steve Karass
Sharon Mok
Pamela A. Mondrey
Arlette Monfredini
Diana Mongini
Anthony Mongini
Sandra O. Montevaldo
Beth L. Morris
Karen B. Moses
Aubriana M. Muna
Trinity Murphy
Pamela Murphy
Maureen Muscat
Praveena Nand
Nancy C. Newman
Gail Nezvigin
Mary T. Nieuwkerk
Nanci Nishimura
Carol K. Nishimura
Florence and Stuart Nixon
Anne Oertli
Nari Oh
Linda OKeefe
Angela Onduto
Susan Oser
Colleen Ostrowski
Lynda T. Paffrath
Deborah Pappas
Neel Patel
Patricia T. Pepper
Maria and Eric Perez
Deborah Peterson
Mona A. Pine
Janine Y. Poimiroo
Weldon Poole
Chetan Popat
Natalie S. Portwood
Teresa C. Post
Judith Powell and David Olson
Tiffany Price
Jennifer L. Prince
Melanie Prole
Leslie Ragsdale
Jaishree Rajagopalan
Kristen Ramseyer
Thomas Ransohoff
Debra Reed
Barbara Regan
Carrie Rice
Luke Richardson
Brian Ridgway
Jenny Risk
Dean Rizzi
Heather Russell
Anthony Sachs
San Mateo Trial Lawyers Student Backpack Drive
Ravdeep S. Sandhar
Jennifer Saul-Klein
Lisa Saunders
Ellen Sbragia
Deborah E. Schechter
William R. Schildknecht
David Schiller
Helen Nancy Schneider and Richard Wysong
Elisabeth Schnieders
Kenneth E. Schwartz
Scientific Concepts
Caroline Scott Low
Amy Selmi
Vanessa Sewell
Manisha Shahani
Cynthia W. Shanholt
Ellen M. Sheldon
Beverly Shelton
Shulamite Shen
Kristen Sherman
Lynn Sherwood
Julie Shieh
Kalvin Sid
Nicolas Simon
Katja M. Simona
Nanhi Singh
Justin Singh
Ravi Sinha
Kathryn Smith
Sabina Maier Smith
Lydia W. So
Jacqueline C. Solomon
Heather Srimal
St. Paul's Episcopal Church
Christopher Stallings
Nancy W. Steele
John F. Stephenson
Dana Stoehr
John Storey
Ayana Summers
Susan W. Takalo
Teresa M. Tassone
Sharon Tastor
Alison Ten Cate
Yen Thi Hai Nguyen
Cynthia Thompson
Jason Ting
Jeffrey Ting
Yevgeniya A. Titova
Christopher J. Tom
Annie Tsai
Katherine Tsai
Mary Tsao
Katherine Turner
Wendi Upchurch
Beverly Vaughn Hock
Susan Victory
Susan Vittori
Adrian Vogt
Wendy Voorsanger
Celene S. Voyles
Vivian R. Wallace
Daniel Walsh
Elizabeth Walsh
Emily Wang
Alexandra Ward
Philip Watson
Nancy Weller
Cynthia Weller
Michaela Whaley
Becky White Loewy
Sarah Wiley
Katharine Wilson
Kristy Wilson
Megan S. Winters
Claire and Philip Wittrock
Kairen Wong
Michelle Wong
Carmen Wong
Laura Wratten
Wen Wu
SuhYun Wu
Grace Yeung
Judy Yip
Wendy Young
Michele Young
Christina Yuni
Catherine Zhang
Jane Zumot
Our apologies for any errors or omissions, please contact Joani Wong at jkwong@samaritanhousesanmateo.org with any corrections.
The backpack donation page is officially closed. This year, we've streamlined backpack kit assembly to be in a contained environment. We look forward to providing children in need with all they need to learn and grow as they prepare for a unique school year. Thank you again for your support.
For more ways to help, please visit www.samaritannhousesanmateo.org/donate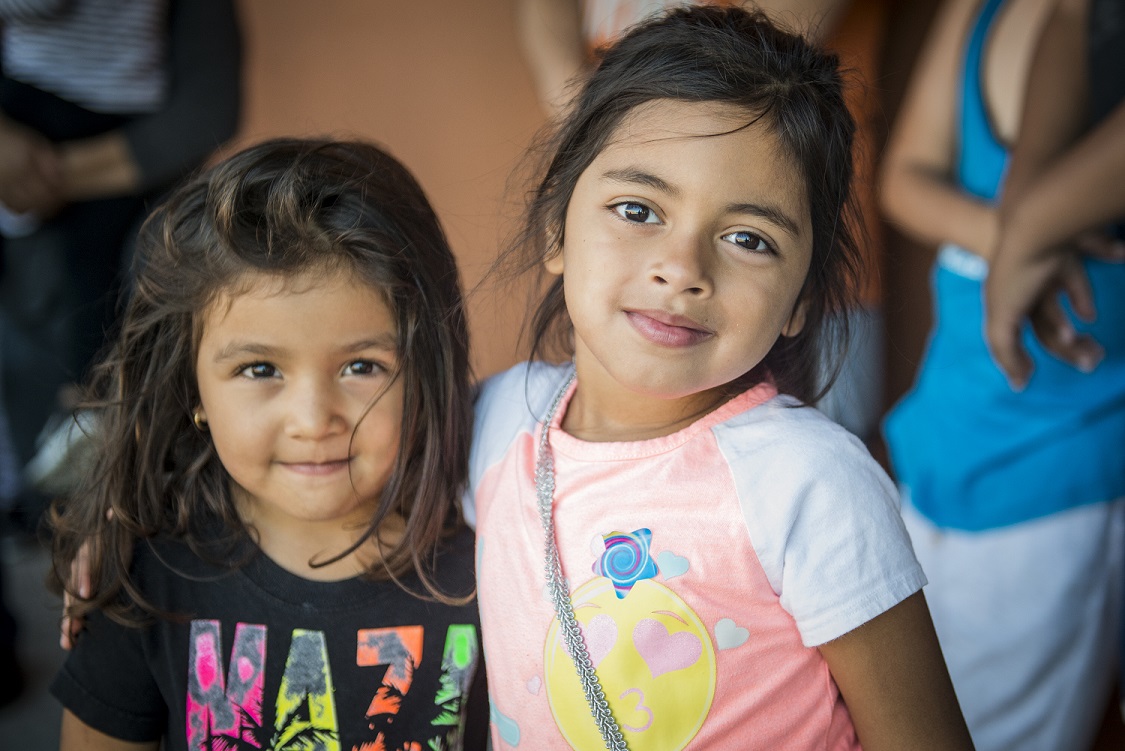 Over 2,000 backpacks were distributed last year for kids in need!
FAQ
Can I still host an online drive with my organization, friends, and family?
Are backpack kits fully assembled?
Can I drop off backpack donations?
Can I mail in backpack donations from Amazon or another vendor?
How else can I support this cause?