Kids Closet supplies new or gently used children's clothing and shoes for babies to teens or adult size medium. Thanks to community support, we provide more than 4,500 items of clothing to children every month – free of charge.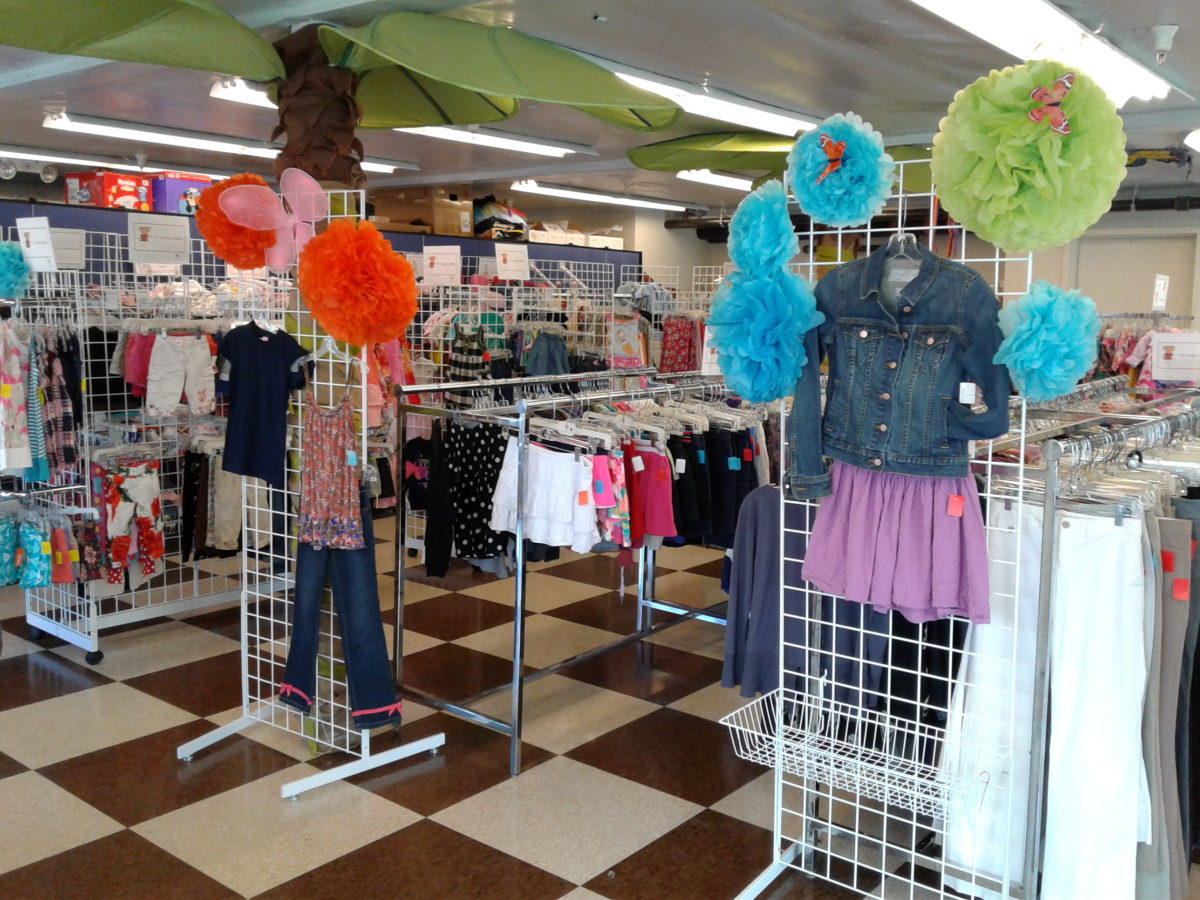 We have reopened our doors so that clients can pick up personalized clothing bundles. To maintain COVID safety, we are now using a bundle system as we are unable to accomodate in-store shopping. You can also organize a large drive in your neighborhood, school, or work. It's a great way to provide essential assistance. For these drives, Samaritan House can provide donation boxes and posters.
Kids Closet Clothing Drive Poster
At this time, we can only accept donations of clothing in new or excellent condition. We do not accept used underwear or socks – but we LOVE new ones!
Please contact donationdrives@samaritanhousesanmateo.org to get an update on this month's Kids Closet needs and to arrange a drop-off appointment. If you would like to make your donation from home, you can now shop online and ship items to us at 4031 Pacific Blvd, San Mateo, CA 94403.
You can also help by providing new underwear and socks. We have set up a list of items on our Amazon Smile Kids Closet Wish List. If you purchase from here, Amazon will donate 0.5% of the purchase price to us too!